Vauxhall Corsa
1997, 1.2i, Manual
68,000 Miles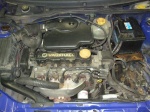 Typical first car, 1.2i so cheap to insure and run!!

This was a first car, so afraid its got the typical reversing dent.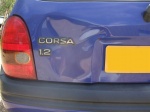 On the plus side the parcel shelf speakers are still there!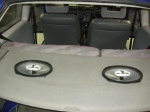 No Tax or MoT left.

Its not perfect but its a good little car!


Brand New APEC brake discs included.
(As think fronts need changing)
Here are pictures of bad points